I'm a new owner of hull number 187 built in 2004 in the USA by TPI.
We noticed that the chain plates were leaking through the deck. When investigating further we found that the deck was dished in forward of both plates (starboard worst) and the trim rings under the deck badly deformed.
We assumed that whatever material was used under the plates to replace the balsa core had failed, but when we cut into the deck we found that said higher density material had been misplaced so that the chain plate bridged between it and the balsa.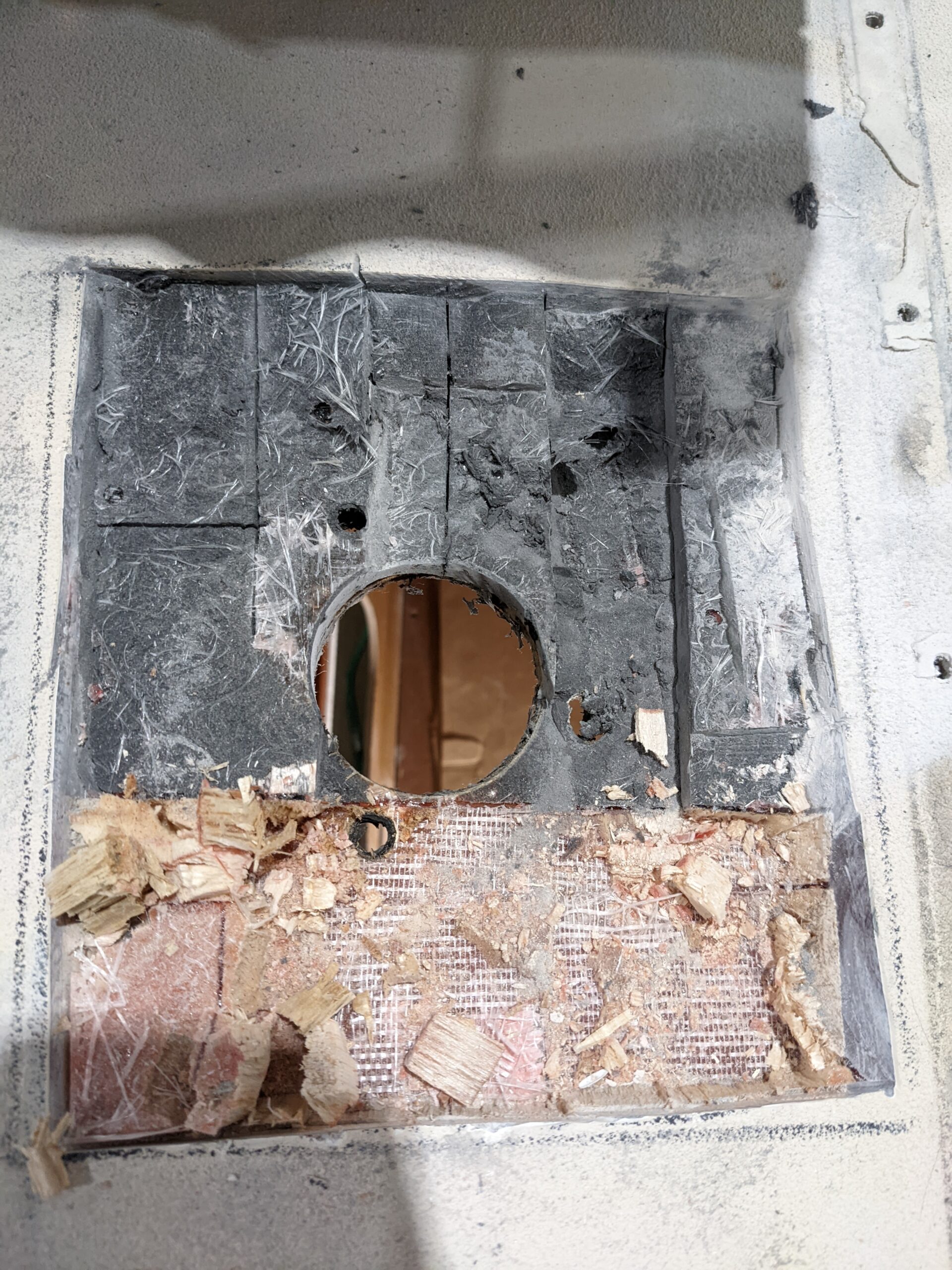 Given that these boats were built with jigs to place such things, I'm guessing that many TPI boats may have the same problem.
So if you have these symptoms, this is most likely the cause. Also, if you have leaks at the chain plates this may be the issue since the two different materials will make it impossible to torque the bolt evenly and for said bolts to stay properly tight.
We are have replaced the original material with Coosa and enlarged the area it fills so that the bolts will evenly torque. We are also looking at replacing the trim rings below the deck with thicker ones, maybe from aluminium plate, to more evenly distribute the compression load. I will be using an engineering bolted joint calculator to optimize that and will revert as soon as I have the numbers.
Here's what the trim rings look like clearly showing the distortion: