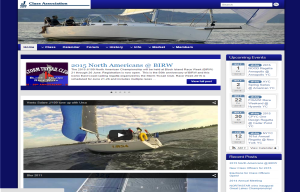 Some website additions as we start 2016 …
Sail Royalty Tag Data is now available for viewing online.  All measurement certifications are now submitted by the sailmaker online, eliminating the need to have paper forms scanned, faxed or emailed.  Once approved, a certificate is emailed to the owner and sailmaker, and may be reprinted anytime from the J/109 website.  On the main menu, scroll over Members and click on Sail Tag List.  The Certificate Number has a link that displays the certificate when clicked on. You can view and print individual certificates.
New fields have been added to each person's profile so we can record mobile numbers, US Sailing Membership numbers and ISAF registration numbers.  The US Sailing number will allow a link to be provided to your US Sailing profile where you qualify for a 20% discount on dues as part of the Member Partner Program we have with US Sailing.  The additional information is intended to help registration for class events and contacting registered competitors at regattas.
More drawings and manuals have been added to help owners maintain their boats.  On the main menu, scroll over Info and click on Drawings & Files.
Fleet Captains provided regatta inputs that been added to the calendar for the entire year.  Look at the upcoming events in the sidebar.  To see more, click Calendar on the menu.
Fleets have been reorganized with all boats now assigned to a fleet in their geographic area.  A description of the geographic areas and the listing of Fleet Captains may be found on the menu by mousing over Class then clicking on Fleets.
There are more planned updates coming.   If you have suggestions for the website, please send an email to admin@j109.org with your ideas.