When:
June 21, 2021 – June 25, 2021
all-day
2021-06-21T00:00:00-04:00
2021-06-26T00:00:00-04:00
Where:
Block Island
Block Island
RI 02807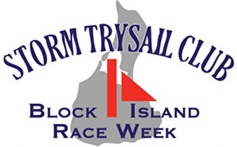 The 2021 J/109 East Coast Championship will be held at Block Island Race Week (BIRW).  This is the 29th edition of BIRW and this iconic East Coast sailing regatta organized by the Storm Trysail Club.  Race Week 2021 is scheduled for June 21-25 and includes multiple races per day, lots of shoreside activities, and a Round the Island Race.
Registration (Early registration fee $1,050 if paid by 2/15/2021)
The J/109 Class will have a cookout with food and beverages provided.  The party is planned for 6pm Tuesday 22 June (rain date Wed. 23 June). Thanks once again to Bob Schwartz from Nordlys, the party will be held at the house known as Crews Hideout located on 1078 West Beach Rd.
As in past years, we are asking for volunteers to help with various party tasks.  
Other Event Reminders (refer to this posted on Yachtscoring):
Directions to Bob Schwartz's house – 1078 West Beach Road for Party:
Go North on Corn Neck Road (the main North – South road)  about 2 miles or so from the Salt Pond. Make a left on West Beach Road. There is a sign for the island transfer station at the intersection of West Beach Road and Corn Neck. The driveway is about a quarter of a mile down West Beach Road on the left and has a sign for Crews Hideout. Pull into the driveway. It is okay to park on the grass. The address is 1078 West Beach Road.