I know many have issues with the plastic parts on the engine shift control lever getting UV damaged and cracking. I did some research and found that the engine shift control lever installed on many US built boats is the UFlex model B85. I posted the installation and maintenance manual on the
Drawings & Manuals
page. This picture has a link to the entire control assembly that may be purchased.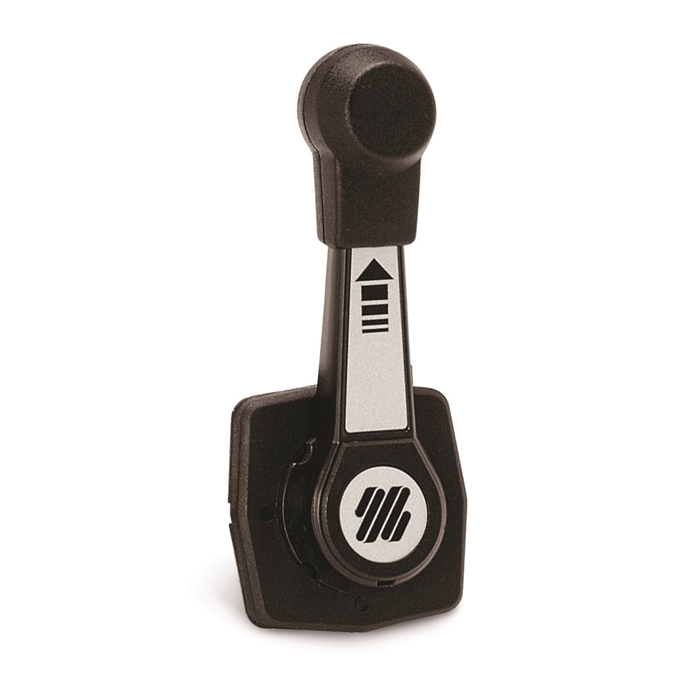 The shift lever may be removed by prying the plastic cover off the center of rotation. It will expose a phillips head screw that holds the lever on to the shaft. There is a plastic bezel that may be pried off with a flat blade screwdriver. The bezel was cracked and needed to be replaced. The bezel part number is Uflex # 56012A
It is available from Boating Solutions. Click on the picture below to open the link.