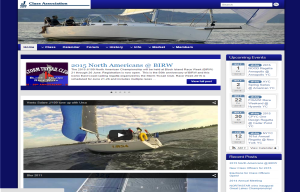 We hope you enjoy the look of the new J/109 Class website.  The new site has been populated with more information about the class, the boat, and the people.  There are new features such as:
Full featured calendar that allow you to click on an event to add the item to your personal calendar
Announcements are prominently displayed in a sliding message window on the front page, and available as a list on a separate page
Information has been organized with a more intuitive menu structure
More J/109 technical information, specifications and boat tips available
We are making an effort to update the class J/109 database so there is a complete, comprehensive and accurate list of boats and owners.  If you find and error that needs to be corrected, please send an email to admin@j109.org with specific information that requires update.